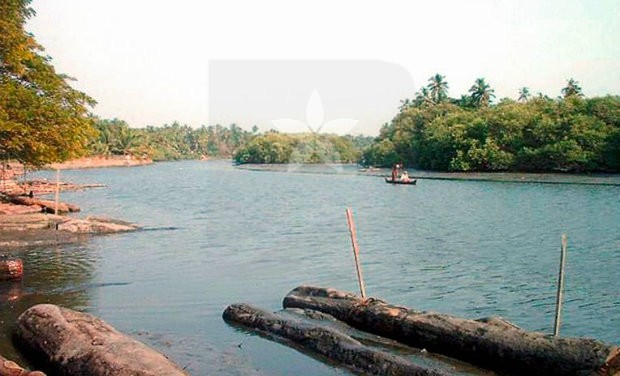 Kallayi
Kallayi is one of the rivers in Kerala, India. It originates in Cherikkulathur in the Western Ghats, at an altitude of 45 metres (148 ft) and is 40 km (24.9 mi) long. It is linked to the Chaliyar River by a man-made canal on the south side of the small timber village of Kallayi lying on its banks. The Kallayi was known for its timber businesses, but now many of these have been closed down.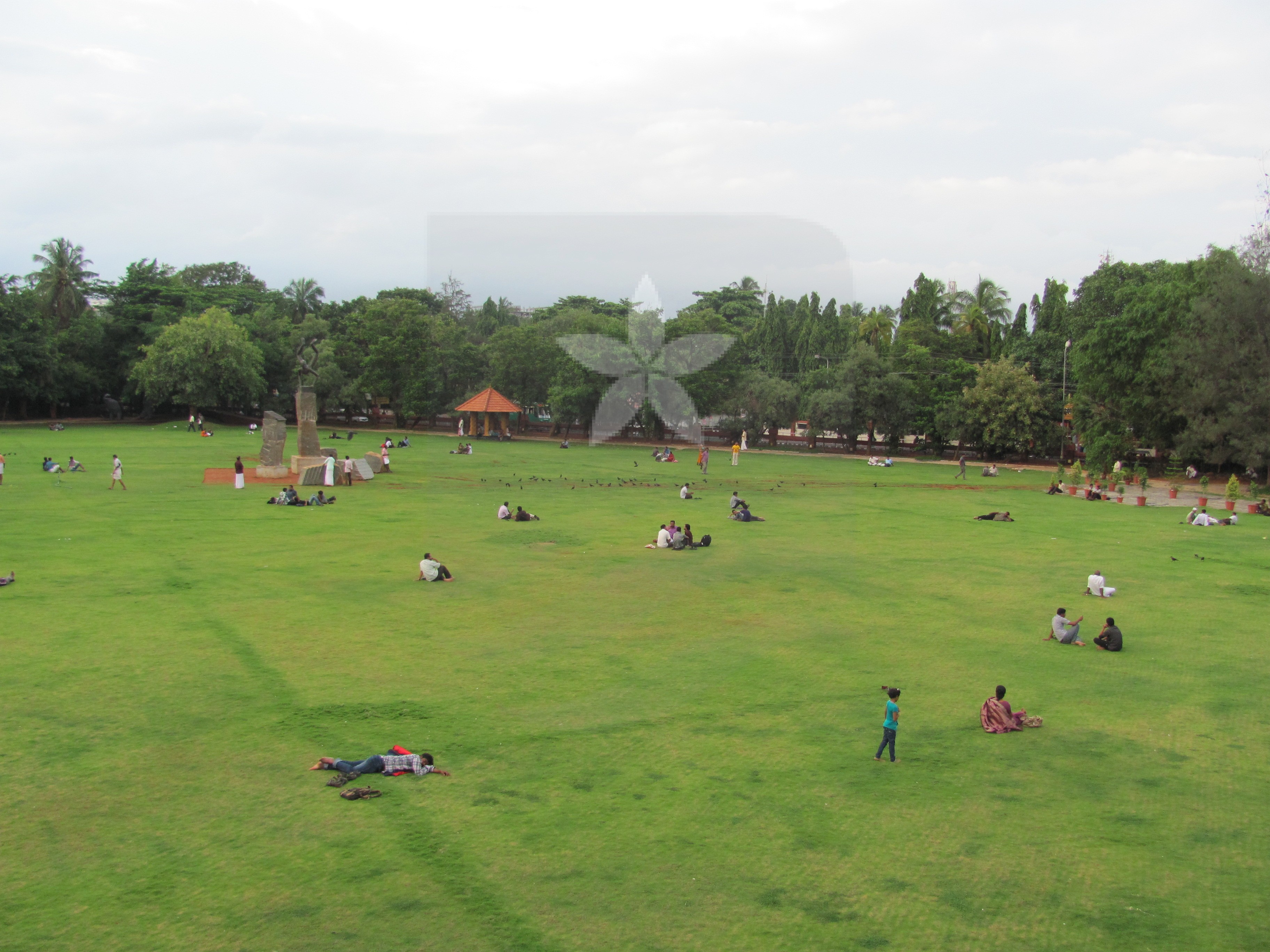 Mananchira
Mananchira is a man-made freshwater pond situated in the centre of the city of Kozhikode in Kerala, southern India. The pond is 3.49 acres (14,120 m2) in area, is rectangular in shape and is fed by a natural spring.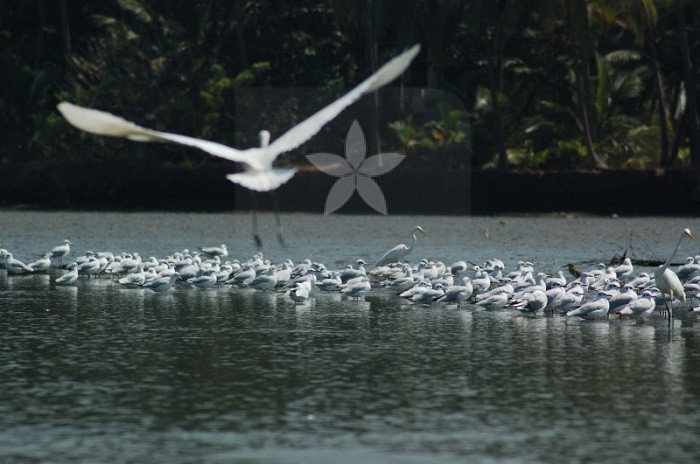 Kadalundi Bird Sanctuary
The Kadalundi Bird Sanctuary lies in the Malappuram District of the state of Kerala in India. It spreads over a cluster of islands where the Kadalundipuzha River flows into the Arabian Sea. The Sanctuary hill is around 200 m above sea level. It is 29 km from Tirur Town centre and 19 km from Kozhikode city centre. The nearest airport is Karipur International Airport, Malappuram.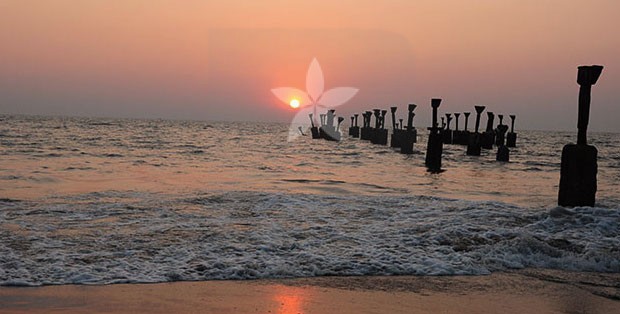 Kozhikode Beach
Kozhikode Beach is a beach on the western side of Kozhikode, situated on the Malabar Coast of India. The beach is accessible through four roads over bridges in the city. The beach has paved stones and illumination. There is one Lions Park for the children and an aquarium. Kozhikode beach has always been a prominent place for conducting public meetings. The beach road was renamed 'Gandhi Road' in 1934 after Gandhi visited Calicut in 1934.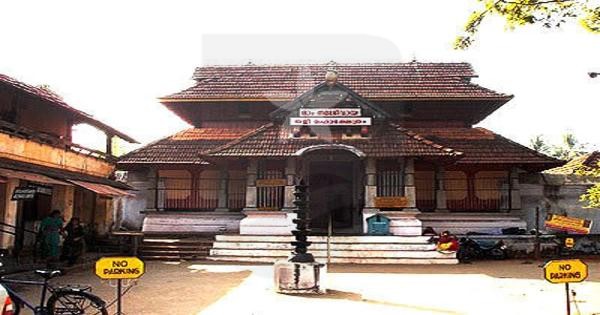 Azhakodi Devi Temple
Azhakodi Devi Templeis a Hindu temple in Thiruthiyadu, Kozhikode, Kerala, India. It is about 1.5 km away from the Mofussil bus stand and 2.5 km from the KSRTC Bus stand in the Kozhikode city. Azhakodi Devi Mahashekthram is located in Thiruthiyad, Kozhikode District, Kerala, South India. It is one of the famous Devi temple, situated hardly 1.5 km away from the Mofussil Bus stand and 2.5 km from the KSRTC Bus stand, the area still retains the beauty and charm of un-spoilt rural settings within the heart of the kozhikode City. The temple and the Kalayana Mandapom (Azhakodi Devi Mandiram) are administered by the Malabar Devaswom Board.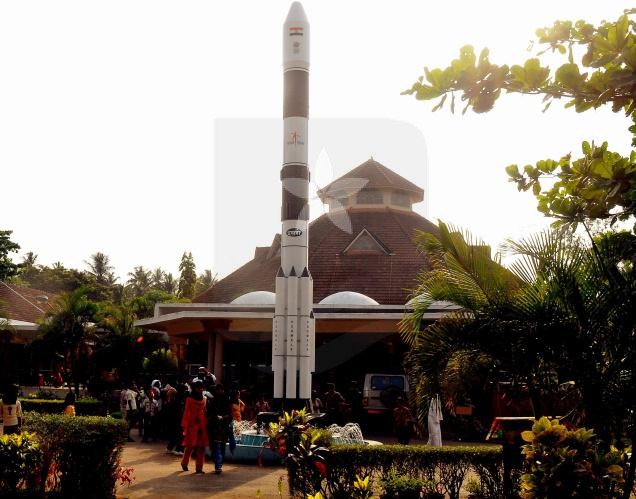 Regional Science Centre and Planetarium
Regional Science Centre & Planetarium Calicut functioning under NCSM (Govt. of India) shoulders the leading role of propelling science in Kerala, especially in the Malabar region. This centre engages itself in dissemination of science through active interaction and participation. It presents a plethora of facilities to inculcate scientific temper in the society. It has mind immersive hybrid planetarium. Further there are mind boggling Science Exhibition Galleries, Mobile & Travelling Science Exhibitions, High Definition 3D Theatre, Auditorium with audio – visual equipments.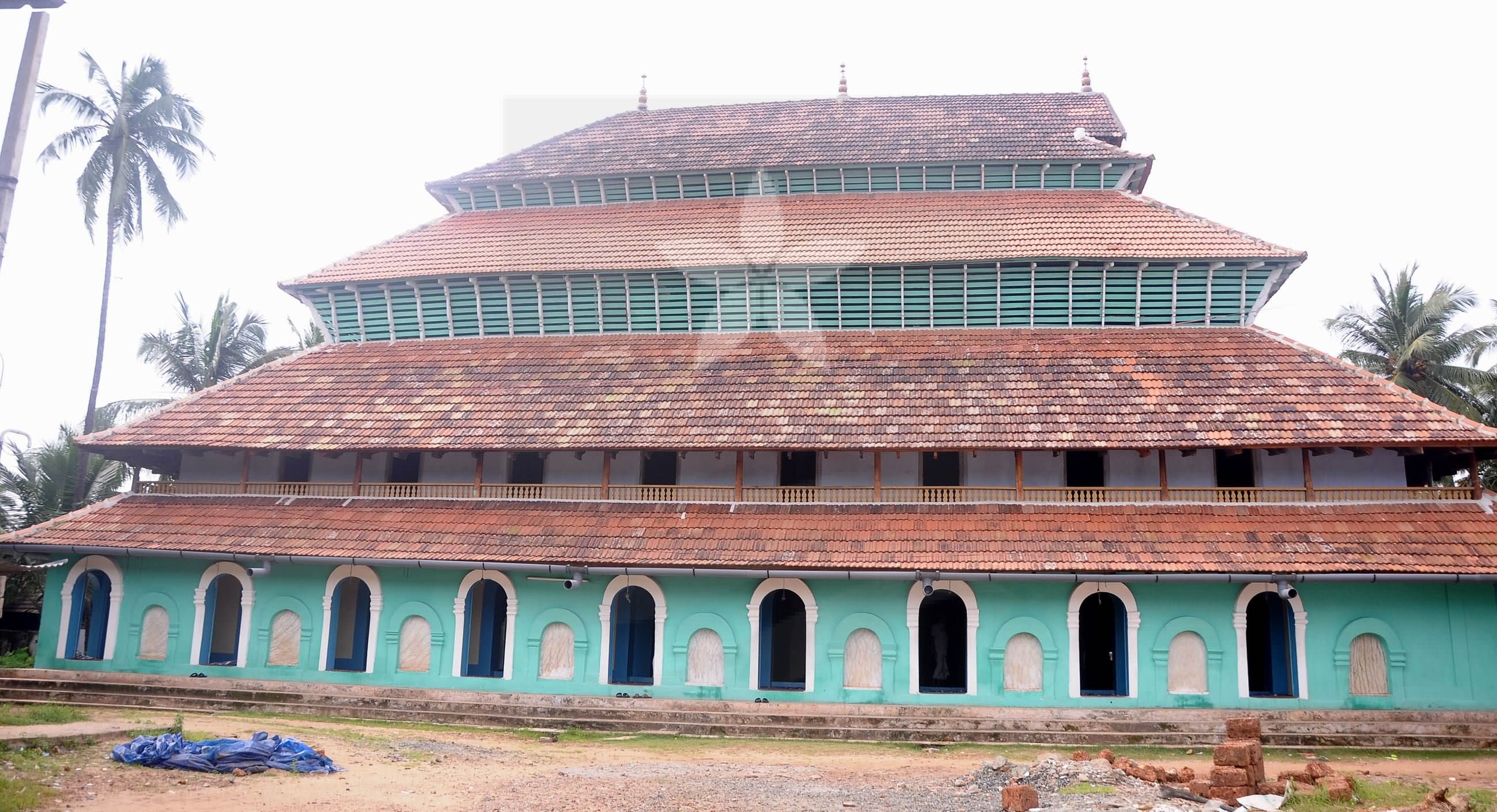 Mishkal Mosque
Mishkal Mosque is a medieval mosque located in Calicut in the Indian state of Kerala. The mosque, one of the oldest in Malabar, is an important cultural, historical and architectural monument in Kerala.The mosque was built by a rich Arab merchant, Nakhooda Mishkal, in the 14th century. It is named "Mishkal Mosque" after him.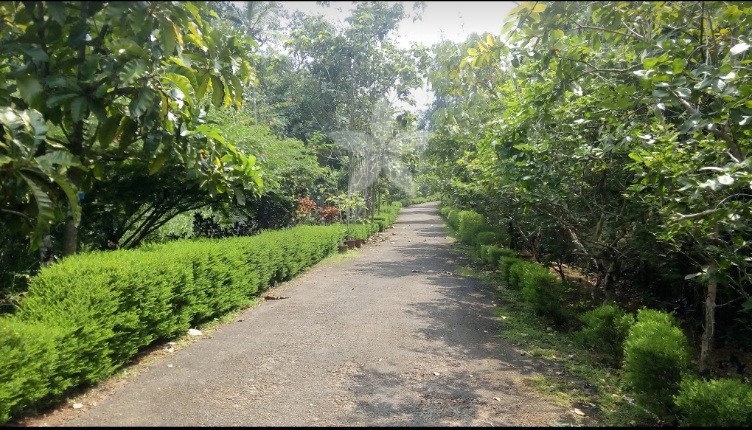 Malabar Botanical Garden and Institute for Plant Sciences
The Malabar Botanical Garden & Institute for Plant Sciences (MBGIPS), an institution of the Government of Kerala, administered by the Kerala State Council for Science Technology and Environment (KSCSTE), dedicated to the conservation and research on aquatic plant diversity, lower group plants, endangered plants of the erstwhile Malabar Region, as well as disseminating knowledge on various facets of plant sciences. The Malabar Botanical Garden & Institute for Plant Sciences is situated adjacent to Pokkunnu at Olavanna village in Kozhikode District and lies within 11º 30' latitude and 75º 50' longitude. The Garden is spread over an area of about 40 acres of which about 15 acres is marshy land and the remaining part is a hilly terrain providing diverse habitats for varieties of plants. By virtue of possessing a vast morass land, the Malabar Botanical Garden and Institute for Plant Sciences becomes unique in the nation ideal for ex situ conservation of aquatic/wetland plants and for undertaking research on them.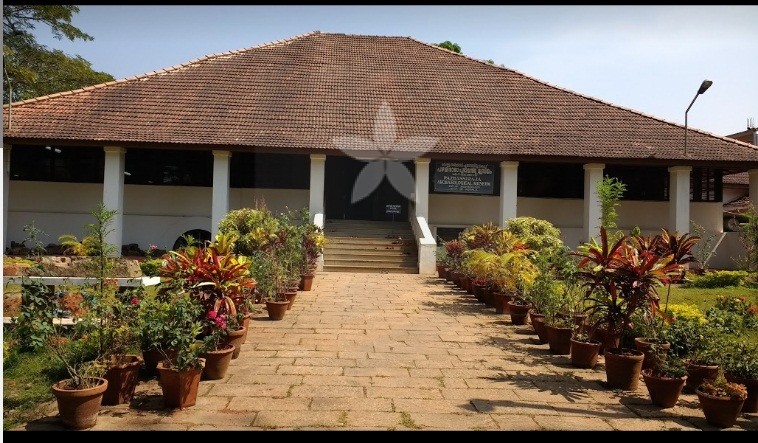 Pazhassiraja Museum
Pazhassiraja Museum located on East Hill has been named after the great Pazhassiraja Kerala Varma of the Padinjare Kovilakom of the Kottayam Royal Family. The museum is famous for its various archaeological remains such as antique bronzes, ancient paintings and the historical umbrella stones etc.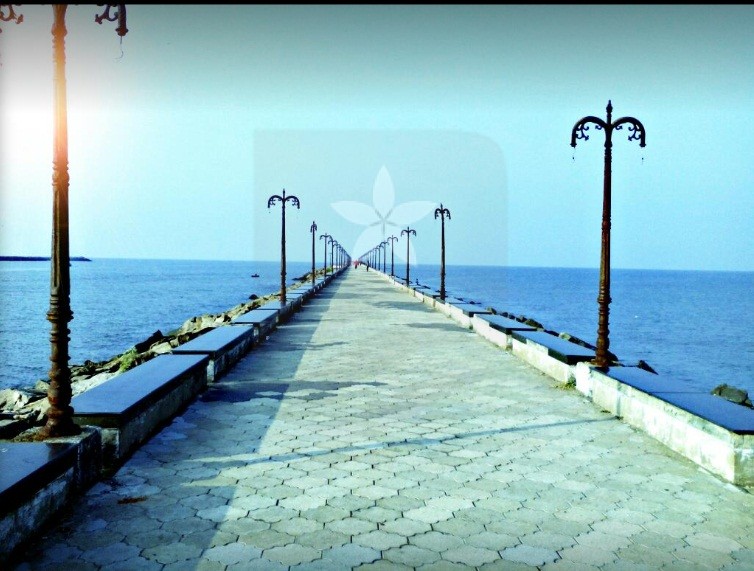 Beypore Beach
Located at the mouth of the Chaliyar River, 10 km from Kozhikode, Beypore Beach is famous for its Ship building yard more than 1500 years old. During the trading days of Arabs and Chinese, and later the Europeans, this was one of the most important fishing harbours.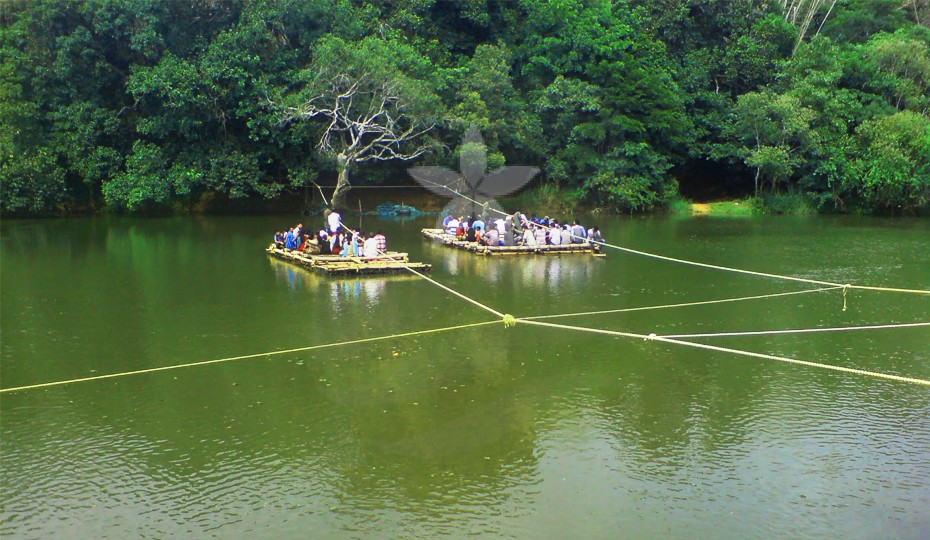 Kuruva Island
The Kuruva Island with 950 acres of evergreen forest lies on one of the tributaries of the Kabini. The island is home to various species of rare birds, orchids and herbs.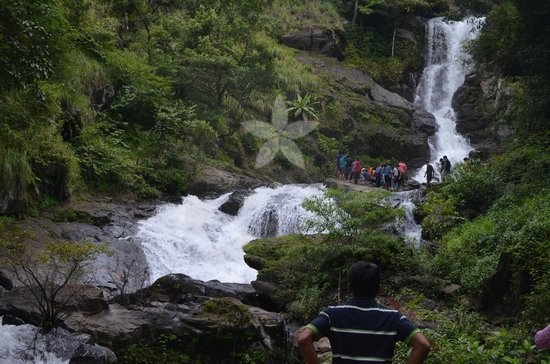 Irupu Falls
The Irupu Falls are located in the Brahmagiri Range in the Kodagu district of Karnataka, India, bordering the Wayanad district of Kerala. It is a fresh water cascade and is situated at a distance of 48 km from Virajpet on the highway to Nagarhole.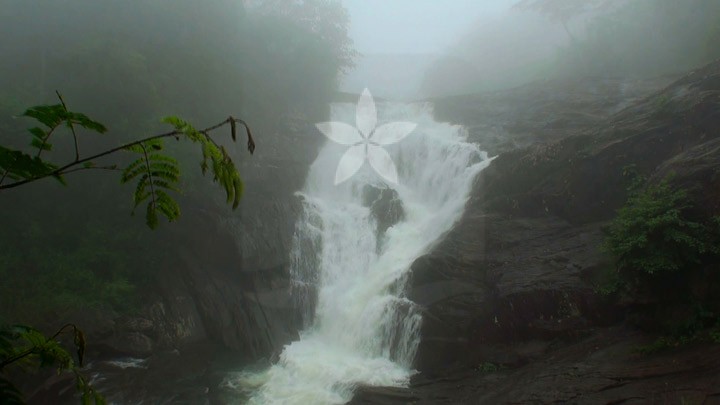 Thusharagiri Waterfalls
The place which located as a valley of Western Ghats, Kerala, India. This forest place comes under Calicut District, Kerala near Kodenchery means 60 km away from Calicut Town. Very  beautiful greenery, three storied water falls, who interested in trekking can enjoy the awesome beauty of the falls, they can swim in the falling water.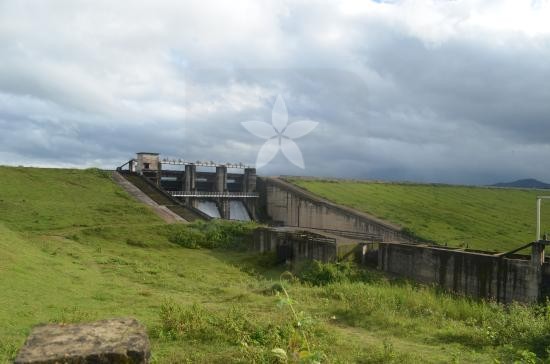 Karapuzha Dam
This large irrigation based dam site is set amidst picturesque surroundings. It is a great place for picnics.Wayanad is one of the most visited tourist places in Kerala.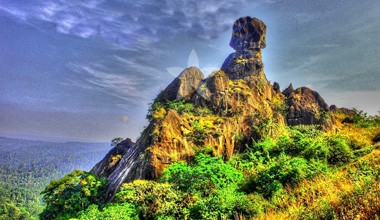 Phantom Rock
Located close to Ambalavayal town,Phantom Rock; named so because of it's skull head shape, is locally called Cheengeri Mala. The immediate surroundings offer excellent photo opportunities.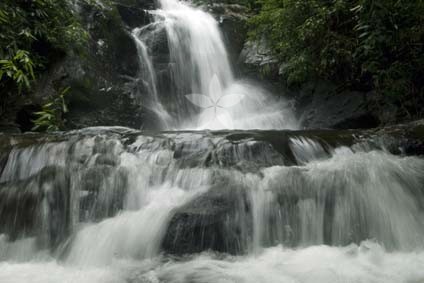 Kanthanpara Falls
Relatively smaller than Sentinal Rock, and rather less frequented, Kanthanpara and it's surroundings are nonetheless very pleasant. An easy hike away from the main road, it's perfect for picnics.

Pookote Lake Wayanad
Set in a beautiful valley and surrounded by evergreen forests and wooded hills, Pookote is one of Wayanad's top visitor draws. This natural lake near Lakkidi is just a short distance off the National Highway 212.It has been developed as a recreational centre having boating facilities, children's park, shop for souvenirs and spices, and a fresh water aquarium. Replete with a café and restaurant, this is a good setting for day outings with family.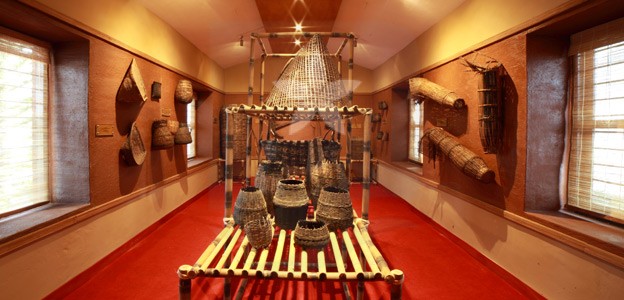 Wayanad Heritage Museum
Located in the town of Ambalavayal, this museum is home to an interesting collection of artifacts that shed light on the history, culture and heritage of the Wayanad region. These include headgear, weapons pottery, and objects associated with tribal life. A series of pictorial rock edicts referred to as Hero Stones, memorialise a bygone age of valiant warriors.Adjoining the museum is a small theatre where you can watch a multimedia presentation on Wayanad.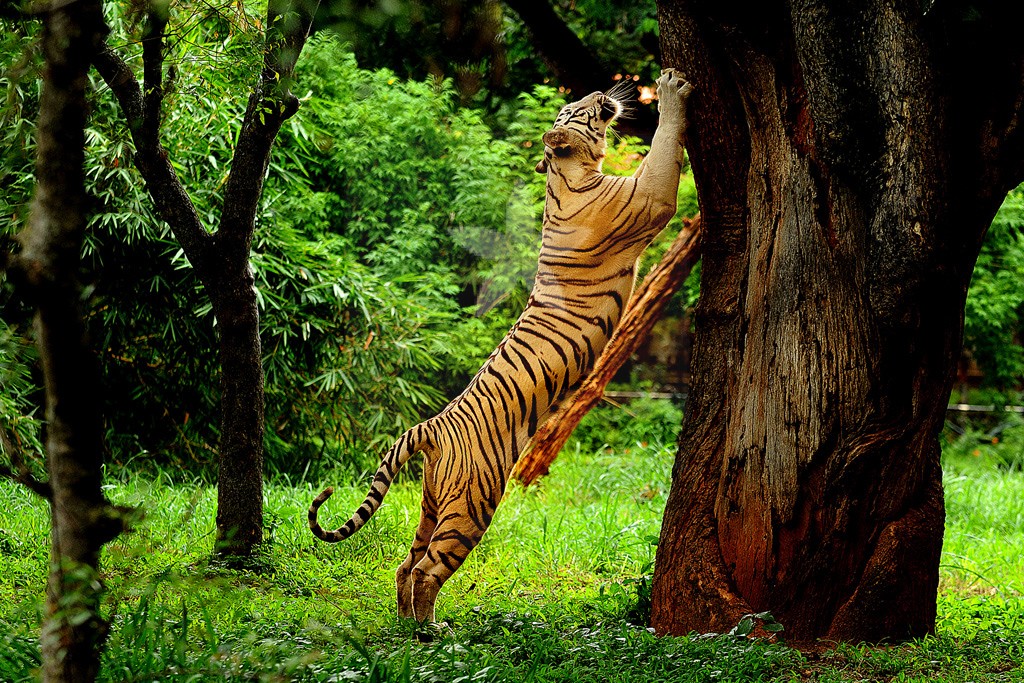 Wayanad Wildlife Sanctuary - Muthanga
Spread over avast area Muthanga is part of the Nilgiri Biosphere Region. Located 18 kms East of Sultan Bathery, it is a rain forest reserve connected to two other major sanctuaries: Bandipur National Park (103kms.) in Karnataka and Mudumalai Sanctuary (123kms.)in Tamil Nadu.The vegetation is predominantly moist deciduous forest with smaller stretches of swamps, teak forests, bamboo and tall grass. With such profuse and varied flora, this region hosts several rare herbs and medicinal plants.With numerous watering holes, Muthanga has a large population of pachyderms,and has been declared a Project Elephant site.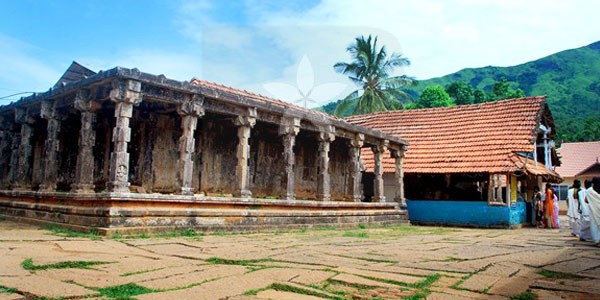 Thirunelli Temple
Nestled amidst mountains and forests, the ancient riverside temple of Thirunelli is a fine specimen of classical Kerala temple architecture.
Legend has it that this temple was dedicated by the Creator, Lord Brahma to propitiate the Preserver, Lord Vishnu. The idol is in the form of Chathurbhuja.Often referred to as Dakshina Kasi (the Kasi of the south), this temple draws pilgrims from all over, primarily for
ancestral rites.The two main festivals here are in April and August/September.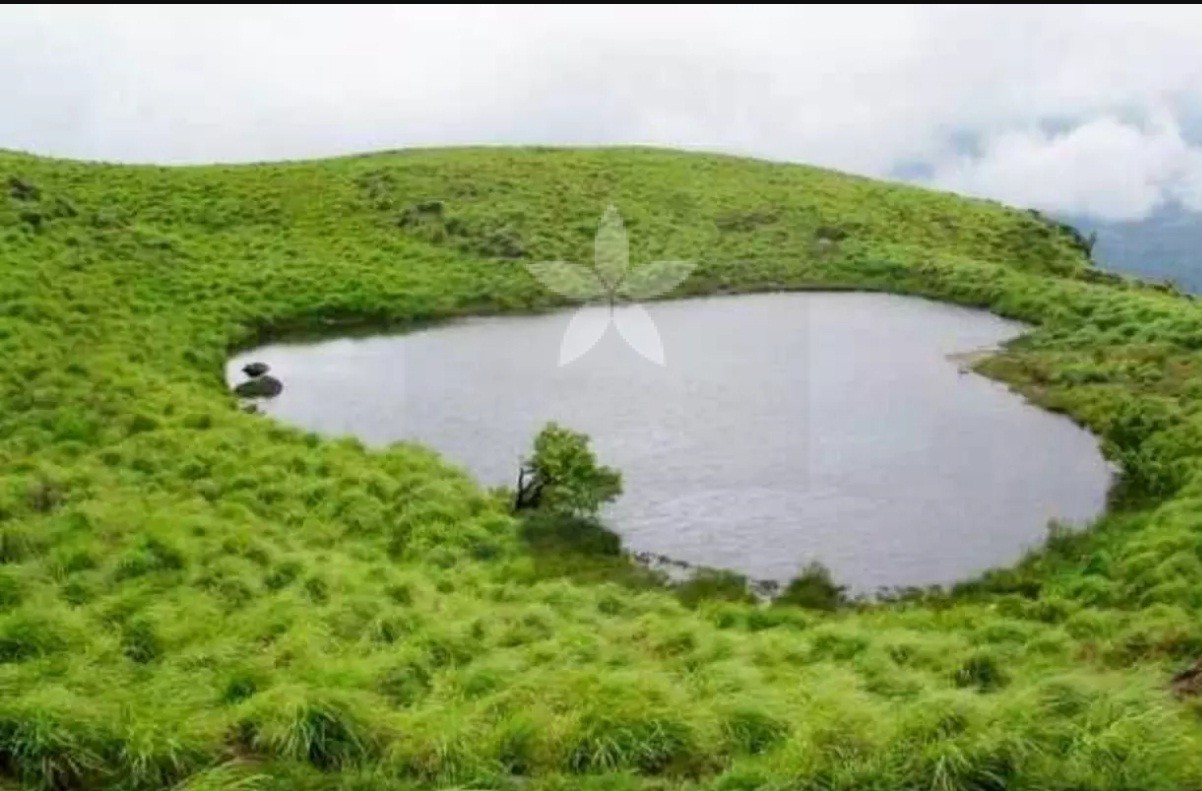 Chembra Peak
At 2100 metres, the spectacular Chembra Peak located towards the southern part of Wayanad is the tallest summit in the region. Climbing this peak is a challenging mountaineering endeavour and would take a full day.
The surrounding areas offer exceptional photo opportunities. Camping on the peak is a unforgettable experience.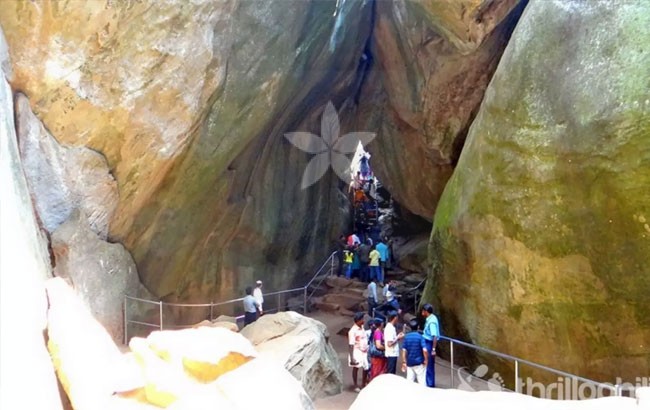 Edakkal Caves
An interesting trek up the Ambukuthi Hill near Ambalavayal town takes you to the fascinating neolithic cave site of Edakkal. Etchings found on the walls of these caves have drawn the serious attention of archaeologists and historians worldwide.With at least three distinct sets of petroglyphs, the earliest thought to date back over 5000 years, it is assumed that the Edakkal caves had been inhabited at various stages in history.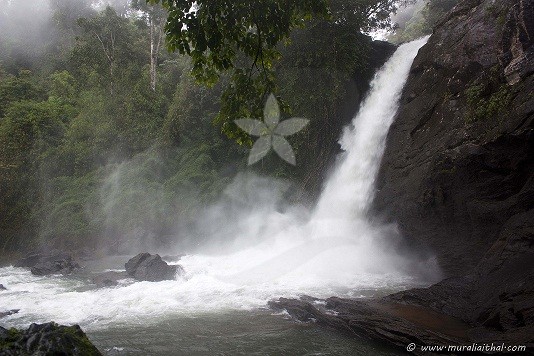 Soochippara Waterfalls Wayanad :
The waterfall at Soochippara near Meppadi is really a treasure of nature. The stretch of waterfalls ranging at places from 100 to 300 feet height is a treat to the eyes. The pool below provides for water rafting, swimming, bathing etc.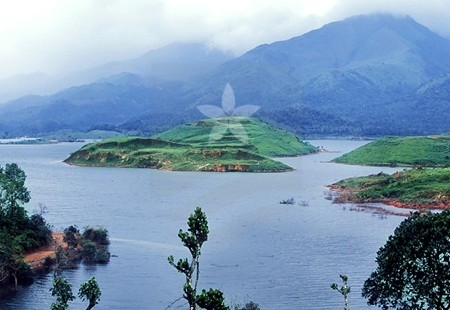 Banasura Sagar Dam Wayanad:
This is the largest earth dam in India. The topography here is such that many islands will be formed in the upstream of the dam when the dam is full. These islands with the background of the Banasura hill will provide an enchanting sight to tourists. Boating facilities are available here.